Mom's Legacy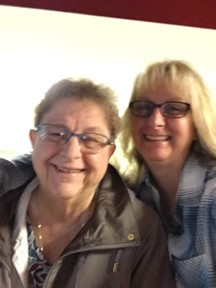 Joan L. Radish
February 26, 1936 – April 1, 2021
This is an article you hope you never have to write. Today's is personal, raw, authentic, and I felt the need to share a glimpse into my personal life.
My beloved mother, Joan Radish, passed away late last week. It was sudden, but she went peacefully. We have no known cause.
Although I don't know what to say, I can start with some facts: Mom's favorite Bible passage was Psalm 23. Favorite color, brown; favorite song, Barbra Streisand's "Memories," and she loved roses. She was always up for travel – anywhere, any time. The simple things in life made her happy – a hug, a walk, a Sunday drive, a good book, the Milwaukee lakefront, a quick call to tell or hear a silly story, a dance (polka or waltz, please), playing cards, or just holding hands. And, like most people from Wisconsin, Mom was a proud member of The Pack!
But the facts don't tell Mom's story. Most of us will claim this accolade for our mothers, but in my case, it's true: Mom was the best Mom ever. She loved her children unconditionally. Her late husband, Ron, was her soul mate, and I learned from her the value of a great marriage. Mom taught us to live, believe, love, dance, learn, grow, share, and so much more than we have time or space to talk about today.
As a business coach and consultant, the lessons learned from mom were not just applied in my personal life, they transcended into business life as well – work hard, be diligent, do your best, be kind, be responsible, love and care for others, smile, listen more than you talk, invite and accept feedback openly, be personable, be conscientious and accountable for your actions, and be reliable, trustworthy, and sensible. The list continues, but I learned great leadership skills from watching and listening to my mom.
Mom lived an 85-year, blessed life, and she passed the blessing along to her children. I'm grateful to have called her mom, friend, confidante, and mentor, and I'll miss her.
I love you, Mom.