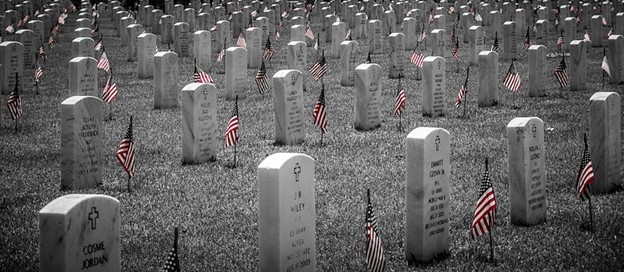 The Last Monday In May
On the last Monday of May, the United States recognizes American heroes who have paid the ultimate price for freedom – sacrificing their own lives. Even the heroes who come home from the war are not always able to leave it behind them.
There are many ways to honor these heroes and their families, and one of my favorites is Operation Song, a non-profit organization with programs that empower veterans and their family members to tell their stories through the process of songwriting. Its leaders explain, "[t]hose we serve need no musical or writing skills, only a willingness to share their stories and, with the help of professional songwriters, transform them into song."
The links below are songs written by Veterans, for Veterans, honoring those who paid the price:
Miss America

"Miss America" was written to recognize the sacrifice that service men and women make by being away from home and family and to tell of their desire to return to the land they love and the country they have pledged to protect. The vocalists on this song are all military veterans.

Lima Oscar Victor Echo

A creative use of the military phonetic alphabet. Dedicated to military couples everywhere. Written with military spouse, Victoria Vanderberg, and Operation Song writer, Cindy Morgan. Vocal by Del Ramsdell. Director, Dan Steadman. A few days a year of recognition are not nearly enough for our military. A more fitting honor would be for us to celebrate, pray for, and remember their sacrifices every day.
Consider these statistics from Operation Song's data: "Over 95% of the people we serve have been diagnosed with disabilities or impairments, 58% live in rural or remote areas, 35% identify as people of color, and 93% agree that Operation Song programs produce immediate changes." The data-driven, time-tested methods succeed, because Operation Song holds true to the original vision of founder Bob Regan to "Bring Them Back One Song at a Time."
In the spirit of Memorial Day, those who made the supreme sacrifice – and your families who lost so much – we salute you.
To learn more, go to www.operationsong.org.