Hey Debbie,
Are you feeling overwhelmed?
Many executives are feeling the year-end pressure and stress.
From upcoming holidays to family gatherings while finalizing year-end projects for work, it's a lot to manage.
Who do you turn to when you're overwhelmed?
My client "Jane" (name changed) emailed me last week to tell me she needed to take a break from our engagement because she had too many things going on at work between now and the end of the year.
I could tell by the tone of her email that she was overwhelmed.
We grabbed a call on Saturday morning (I love to meet my clients where they are and when they need me), and we talked through the situation.
After the call, she was breathing deeply and calmly again – and with better clarity of the next 3 months than she'd had – and we realigned our ongoing meetings to better serve her.
On Monday, she emailed me again. This time she wrote:
"Thanks for the time on Saturday.
Like always when I talk with you, I felt a weight lifted off me!"
Have you considered the value of an external, professional expert to help you through your overwhelm?
Influence over business situations is a key to managing overwhelm.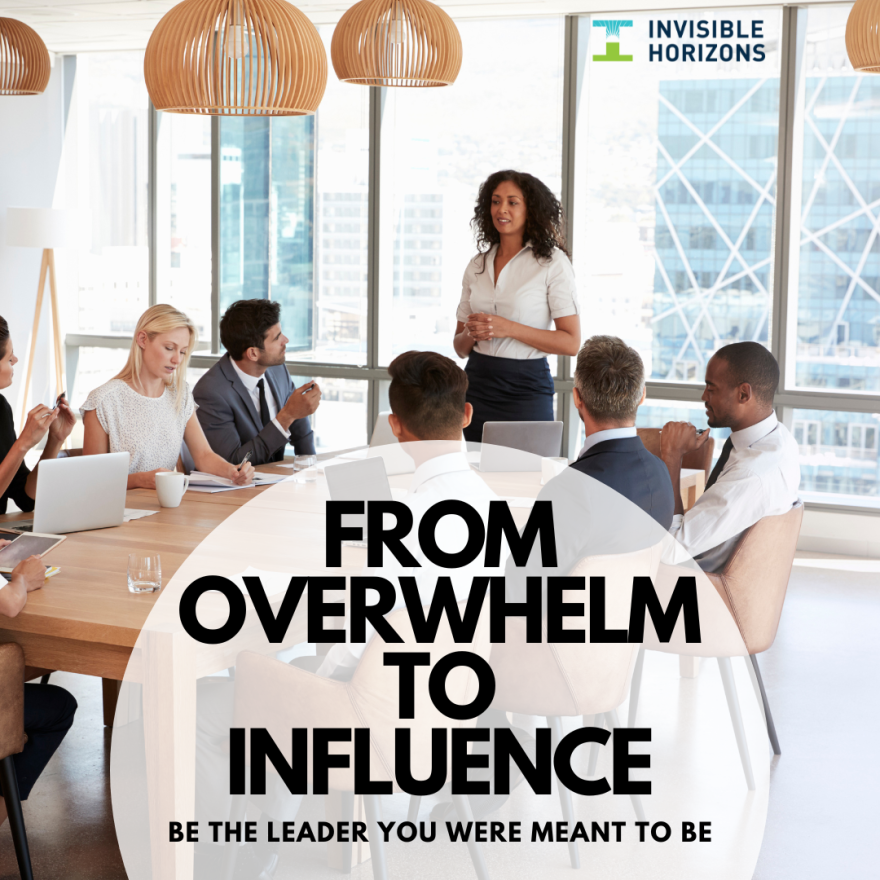 Consider this finding from Gartner's CHRO Leadership Vision 2022: 3 Strategic Actions for Success:
"The strategic importance of HR leaders has grown as organizations navigate the pandemic and shifting work models, but only 14% of board directors believe CHROs are very effective at influencing board decisions."
What does that mean for you and your organization?
Maybe you don't have access to or influence over your CEO or Board Members.
But you should.
A few actions you can take now are to:
Build your credibility,
Increase your self-confidence, and
Learn to voice your strategy effectively.
Focus on business-driving activities where senior leadership and the board needs guidance.
And you can gain amazing results by working with a certified coach and business mentor/advisor.
Experienced mentors who have been in business for years (like me) can take you from where you are today through a remarkable transformation into the Leader you were meant to be.
Because what matters most is your ability to manage through the constant change – with calmness, compassion, authority, and influence.
Are you ready to take action now to set yourself up for greater success in 2023?
Let's chat for 30-minutes. You'll walk away with great clarity.