Dismantling the Elephant
America's abuzz with DIVERSITY, EQUITY, and INCLUSION conversations. It's exciting that these important topics are being addressed, and most organizations have some sort of DE&I initiative.
At whatever point your DE&I initiative is, I'd like to propose an alternative perspective and ask you to take a step back. The reason for the step back is to assess where you are, where you are headed, whether what you are doing is going to get you where you want to be, and once you accomplish your current DE&I goals, will they have taken you to where you need to be.
I know we've all worked very hard to bring our initiatives forward as far as we have, and that work has not been in vain. But I truly believe that taking a moment to breathe and assess will propel you farther ahead than you ever thought possible.
Where to begin? In my presentation at the HR Tennessee Conference & Expo in Nashville, TN, this week, I addressed this question.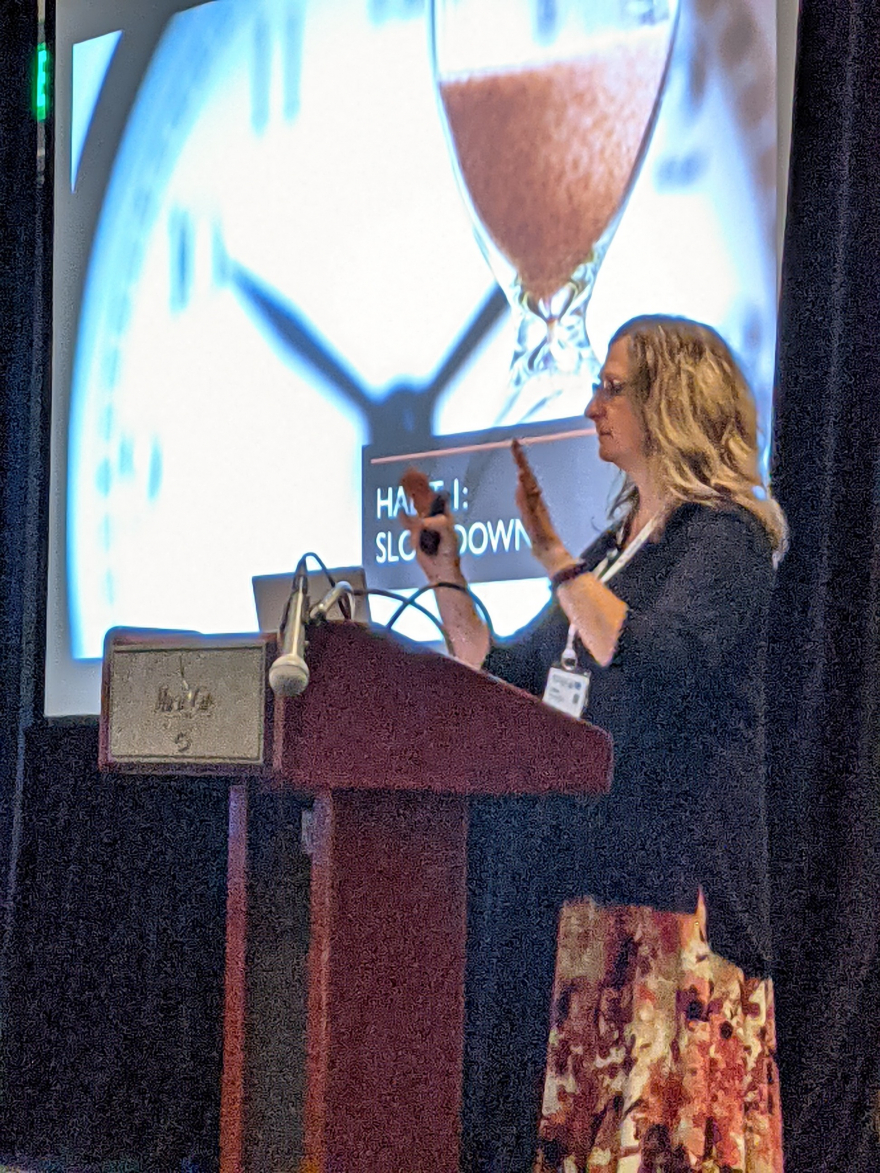 DE&I programs commonly emphasize that everyone has both common and unique habits, behaviors, and mindsets. We may be just beginning to learn what these things mean, or our DE&I initiative may be the envy of everyone who knows about it, or at any of a million places in between.
Regardless of where we are on that continuum, it's not enough to learn new, right ways; we also have to give up the old, negative habits (also call "forgetting").
Experts tell us that, for better or worse, elephants never forget. Sadly, many humans mimic that behavior, not realizing we are stunting our growth.
When we look at DE&I programs and see only what makes us different, that's a clue that we're content to skate on the surface, and we don't want to forget the old habits. We're offering lip service to DE&I, failing to see that differences are what make us unique and beautiful.
Not only that, what we perceive as "different" may be nothing more than our personal biases. We don't know that however because, not only do we skate on the surface of their differences, but we also don't go beneath the surface on our own, either.
Biases come in more than one form (cognitive, subconscious, implicit, and explicit, to name a few); we all have them, and they're not all bad.
Having a bias just means you lean toward something and, in doing that, automatically pull away from something else.
Consider these: When you got married or entered a long-term relationship, you began to see other folks through the lens of your commitment to your partner. When you finished school and went into the workforce, you considered your responsibility to your employer in your decision about how much partying you could reasonably do tonight and still be a productive team member tomorrow. You formed biases.
Biases become harmful when they interfere with our ability to grow – for DE&I purposes – beyond just grudgingly acknowledging the differences of others to the new level of embracing them for the gifts that they are and the talents that they offer.
At the conference, we took a deep dive into two specific biases: in-group favoritism and confirmation bias.
Before you push away, certain this conversation doesn't apply to you, I invite you to give this worksheet a try. It's a quick and painless trip beneath the surface, and it gives you the opportunity to either confirm what you believe you already know about yourself or maybe learn something new.
We've all heard the old joke, How do you eat an elephant? One bite at a time.
Discovering and dismantling biases happens the same way. Would you like to learn more about how you can tackle these personally and within your team to dramatically change the culture of your organization? Let's chat.
P.S. Book a Complimentary Strategy Session so we can get you moving in the right direction; click on my Complimentary Strategy Session calendar link here and let's book a time together so you can get started today!
P.P.S. With over three decades of professional experience in corporate operations and executive human resources, I am a proven results-driven leader. My expertise includes strategy, change management, talent management and organizational development, employee relations, and executive and leadership coaching. I am a highly effective communicator and team leader with proven ability to build long-term relationships across internal and external customer environments built with integrity, confidence, authenticity, and trust.